Introduction
Welcome
Madhouse Studio is a standing set built inside a movie studio. It's located in Madrid, Spain.
The set recreates an urban dwelling with an European flavor. It features the atmospheric quality of a natural location and the complete flexibility of a movie set.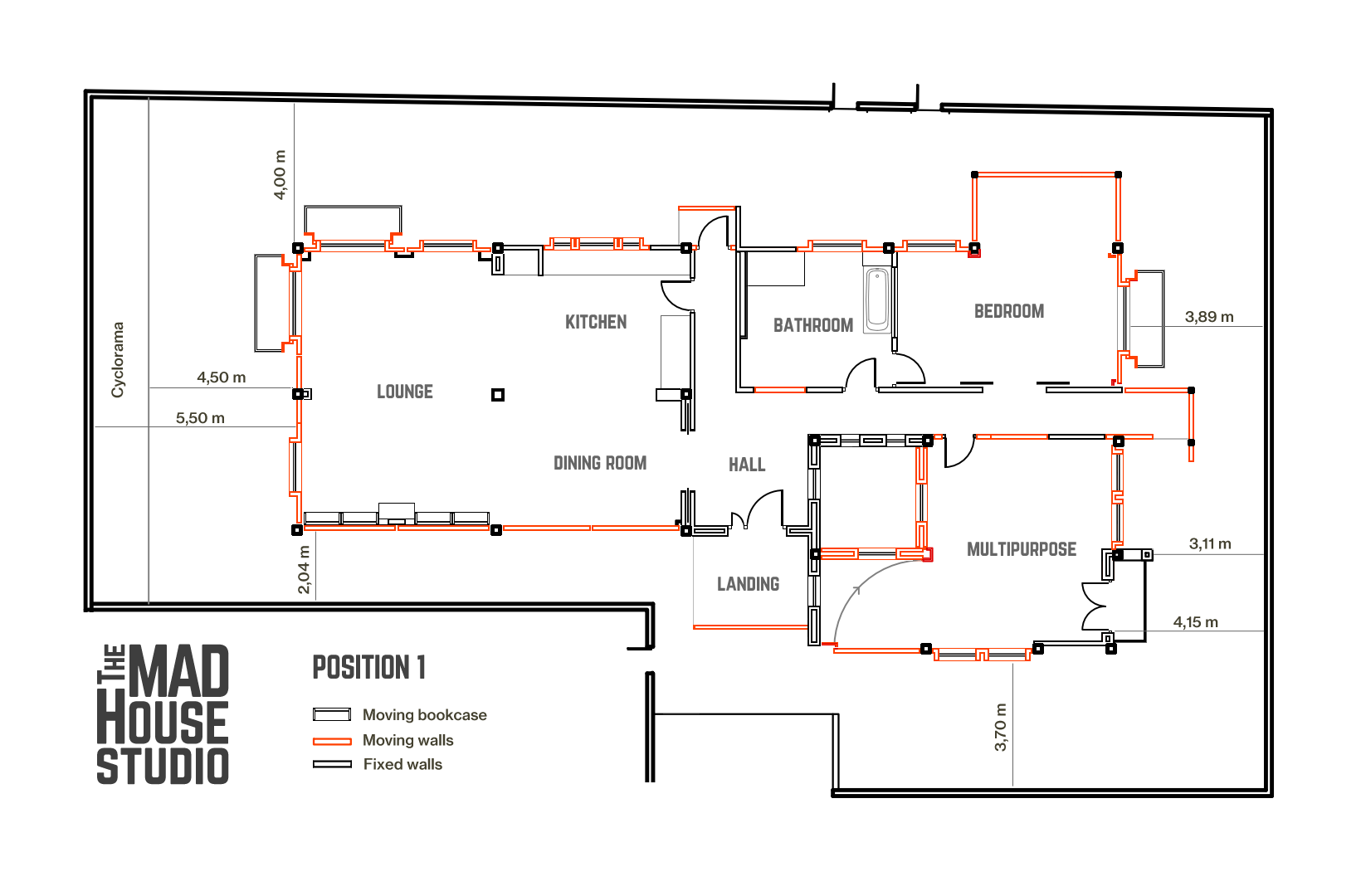 All rooms are multi-purpose and adaptable to the requirements of any audiovisual production. The set has been designed down to the last detail in order to facilitate work and cater for your project's needs, as well as saving production costs.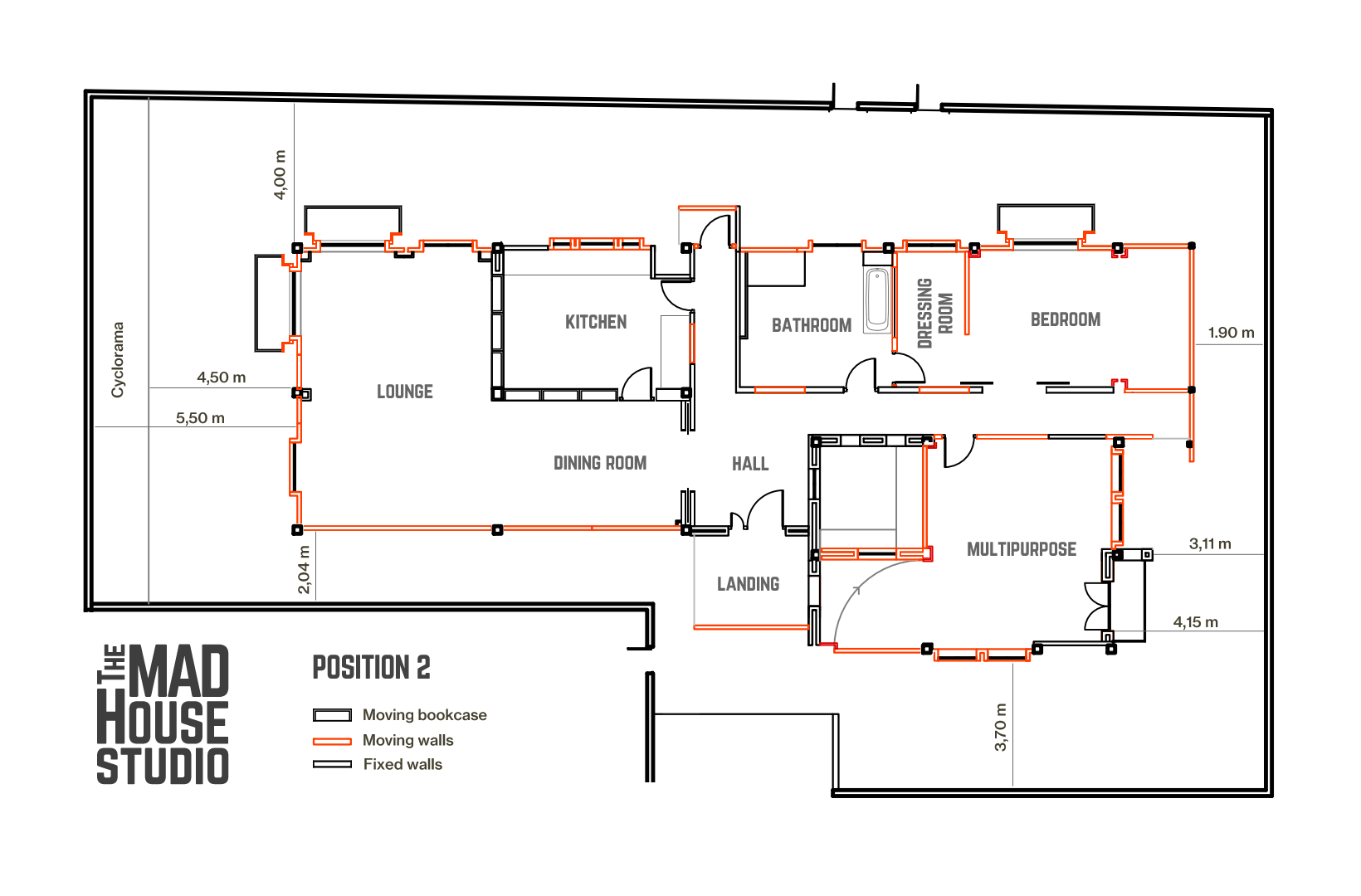 We wish to return to the origins of filmmaking and bring you the versatility of working in a well thought-out movie set.